FELLINI PHOTOGRAPHY WORKSHOP 2014
FELLINI Gallery is pleased to present this exciting series of weekend workshops, offering photography lessons and tutorials, ranging from the basics of cameras, optics, studio lighting, digital photo editing to perspectives on critical theory.
Every class starts with contemporary photo theory subjects to help students delve into current complex themes in photography.
Our goal is not just to understand how your camera works, rather to enable you to create your own independent projects, by the end of the workshop.
We're looking forward to welcoming new creative students, who can benefit from these collaborative classes, for engaged thinking and working together!
At the end of the course, participating students will have the exclusive opportunity to exhibit their works at FELLINI Gallery.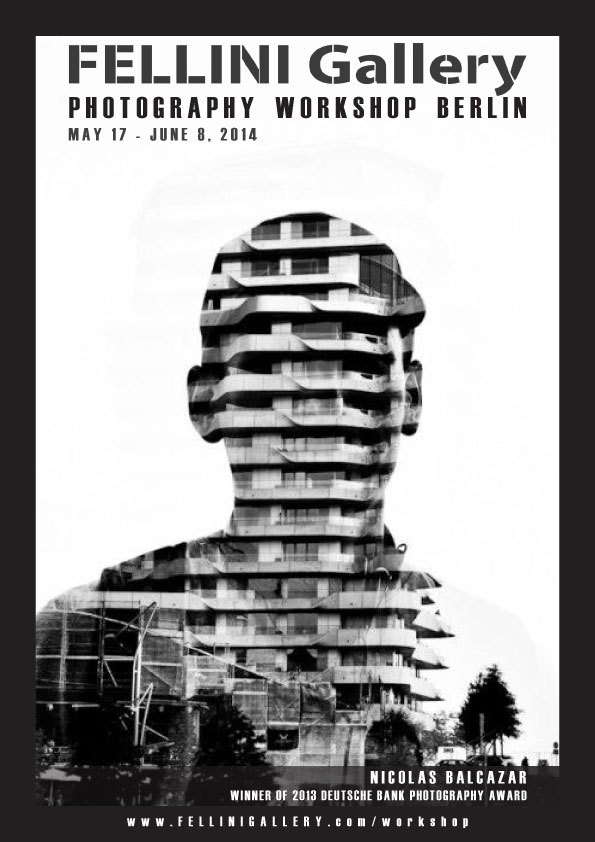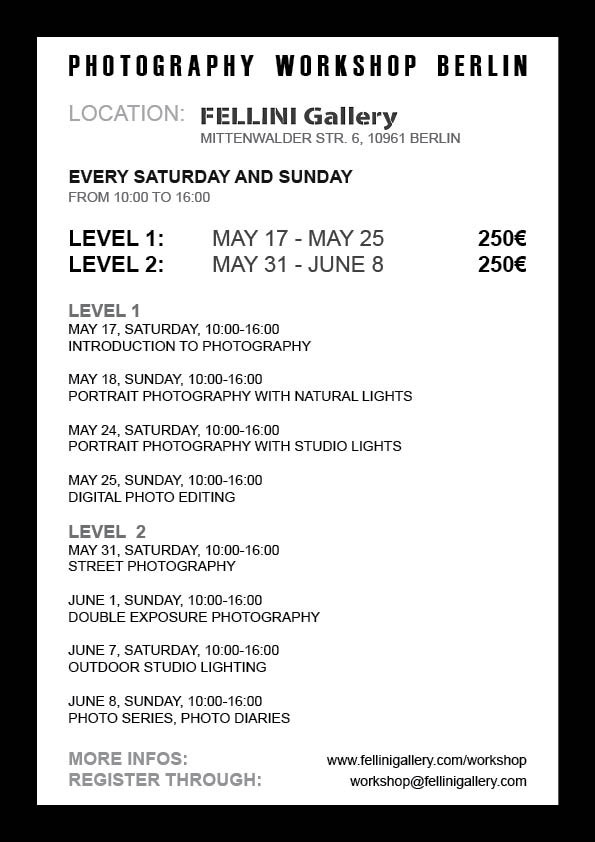 ---